The cost to ship a bike with USPS ranges from $80 to $210 depending on the destination.
When shipping within the U.S., the cost varies according to the distance your package will travel. A short trip of 150 miles or less will be $80, but sending a bike to a freely associated state like Guam, for example, would cost the maximum price of $210.
Below is a breakdown of price according to shipping distance for oversize packages using USPS Retail Ground service. USPS Retail Ground would consider all adult bikes to be oversize packages, and delivers them within 2-8 business days.
USPS domestic bike shipping cost by distance
| Distance in miles | Cost |
| --- | --- |
| up to 50 | $80 |
| 51-150 | $80 |
| 151-300 | $101.70 |
| 301-600 | $123.45 |
| 601-1000 | $144.90 |
| 1001-1400 | $166.60 |
| 1401-1800 | $188.25 |
| over 1800 | $210.00 |
| freely associated states | $210.00 |
Cost of shipping a bike internationally with USPS
Shipping a bike internationally with USPS Priority Mail International can actually be a little cheaper—again, depending on the destination.
To Canada, expect to pay between $94 and $118 depending on where it's going.
For European destinations, the cost can vary quite a bit. For example, France and Italy would both be $166.70, but Spain would be only $117.25.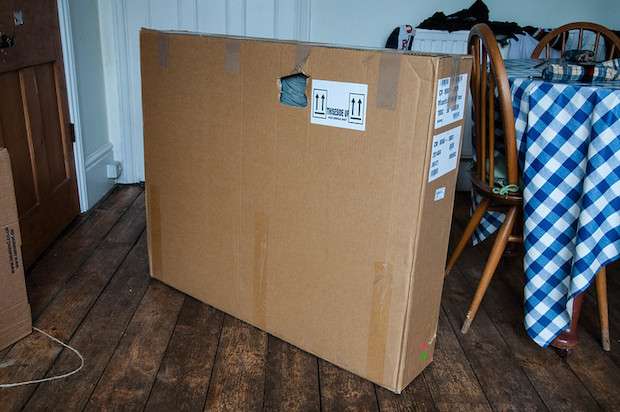 These estimates are based on a 20-pound package. The average road bike weighs about 18 pounds. Prices will be slightly higher for a heavier mountain bike, and certainly higher for an e-bike.
International destinations are categorized by "Price Groups" and you pay a cost according to each price group. USPS has posted its full list of Price Groups, but here are a few more examples (based on a 20-pound package):
Latin America (Brazil, Argentina, Costa Rica): $186.80
Southeast Asia (Thailand, Vietnam): $144.25
Australia: $144.25
What are the USPS size and weight limits for bikes?
USPS Retail Ground takes packages up to 70 pounds, so your bike will easily fall under that.
You do have to be a little more careful about the dimensions, though. They will accept a combined length and girth of only 130 inches. A typical bike is 68 inches long and my bike is about 40 inches high (I'm a tall rider). So that puts me at 108 combined inches. I think you'll be OK, particularly if you disassemble your bike before packaging.
How to disassemble bike for packaging
Get a good bicycle shipping box from your local bike shop.
Remove pedals, handlebars, wheels and seat, and wrap them in bubble wrap.
If you can get foam pipe insulation, you can cut it as protection for your frame tubes.
With all parts protected, arrange in the box and surround with lightly crumpled newsprint to minimize shifting.
This video kicks off a pretty helpful series about packing and shipping a bike:
Cost of insuring a bike for shipping
Speaking of careful packaging, you might also want to buy some insurance when you ship your bike. With USPS, insurance for domestic shipping is about $10 for each $100 of the insured item's value, so a $1,000 bike will cost you about $100 in insurance. They don't provide insurance beyond $5,000 in value.